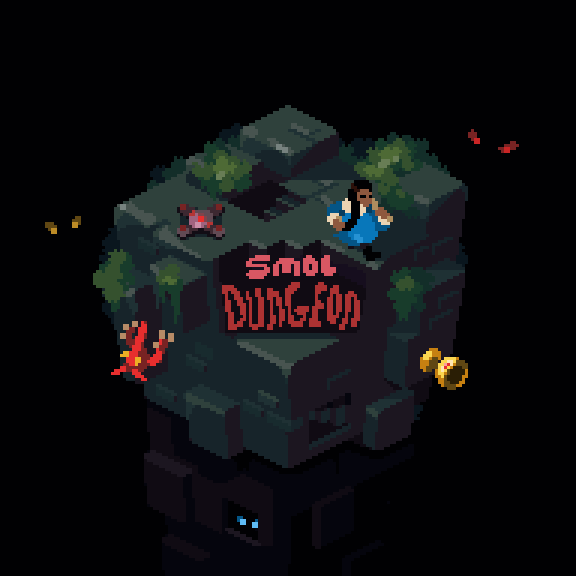 You feel compelled to go down...
Two dollars and you're in.
Buy the album.
A rogue-lite dungeon game for iPhone and iPad.
Enter the SMOL DUNGEON if you dare. You seek the noblest of treasures, THE CHALICE. But beware! There are DANGEROUS MONSTERS in this dark place. Navigate through the depths of the SMOL DUNGEON using your wits, TRAPS, and TELEPORTERS. Mind the BLOOD too, you don't want to dirty your shoes do you?
Features
PREMIUM GAME: No ads, no in-app purchases, one low price.
ACHIEVEMENTS: Collect and show off all your trophies.
MONSTERS: Defeat them all. Be killed by them all.
UPGRADES: Try the EMERGENCY TELEPORT to get out of a pinch!
ITEMS: Enhance your traps with powerful items.
INTUITIVE CONTROLS: The interface tells you what the buttons do.
ONE HANDED PLAY: Play with one hand on the train.
INDIE DEVELOPER: One person (me!) did the game art, music, programming, and design. Promo image by Milton Monroe
TEN MINUTE RUNS: Each run of the dungeon is short so you can get a full run in when you have a chance.
BLOOD: This game has BLOOD!
Devlog
---